Excellence in service
Fast, efficient and local – delivering service excellence wherever our customers are.

We offer onsite replacement tire fitting through both mobile press fitting and exchange wheel services depending on location and tire size.
Our service models are designed to be fast, efficient and to minimize machinery downtime. We believe the most important part of what we do is to keep machines working. All our systems and processes are engineered to maximize machine uptime.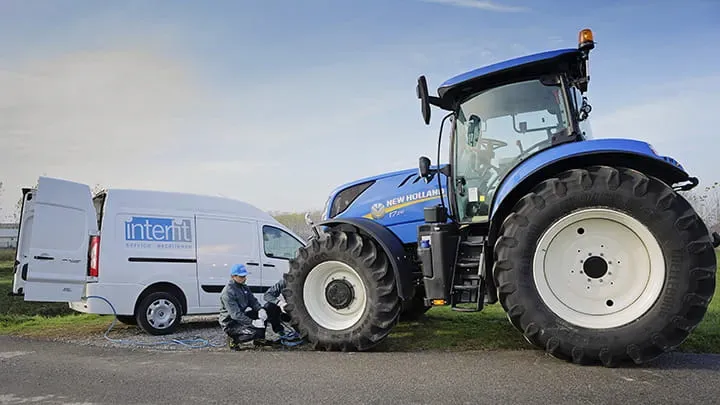 World leading specialty tire and wheel service partner
Our excellence in service, tire expertise and wide range of products, make us the ideal partner for Material Handling, Agriculture and Construction machine specialists who want to maximize revenues by staying fully in control of their tire business.
Interfit social media account