Success stories are people driven.
At Yokohama TWS we firmly believe empowering our people all over the world is key to building our future together.
Let us inspire you to be part of our family. Hear what our employees have to say here.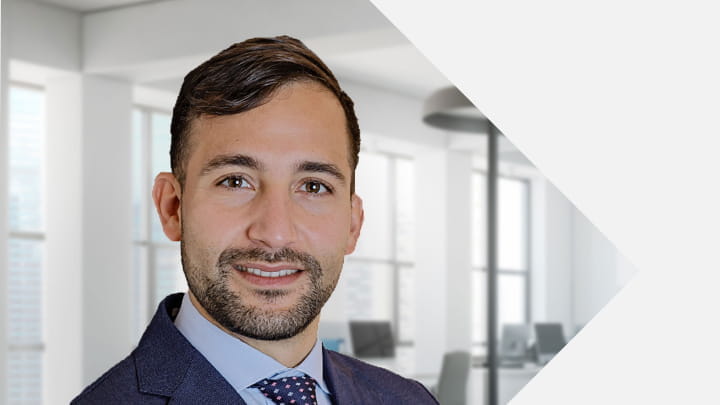 "My journey at TWS has been extra special. I've been given the chance to grow a whole lot and explore several business areas. I started out in Supply Chain, moving to project management, and then explored marketing before finally coming back to Supply Chain…and I'm sure that's not all! The Company has always supported me in all my choices and helped me make the the most out of every opportunity open to me. It's just a matter of staying engaged and loving what you do...TWS will give back to you even more than what you put in."
Luca Sabelli, Global Planning Director – Supply Chain department
"I joined TWS 10 years ago and…I'd certainly do it all over again! I work with people who have really given me a lot since my very first day on the job. I have an amazing opportunity to work with colleagues from so many countries and with so many different backgrounds. Everyone brings their own strengths and this diversity makes us stronger: helping us find new and better solutions in a world that is constantly changing, especially in IT."

Renée Forte, IT Governance Manager – Information Technology department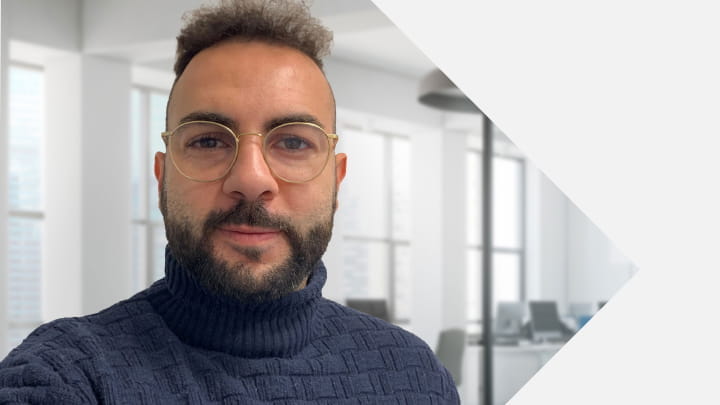 "When I first came into contact with TWS during my search for a new job, I didn't immediately have an affinity with the tire world. Now we are a few years later and this world is made for me! Thanks to this organization I have the right coaching to further develop myself. Every day is different and with different missions to help Customers meet their needs. Trelleborg gave me the space to apply my own style and because of that I continue to do my job with the same passion."
Raf Douiri, Account Manager Material Handling & Construction BeLux – Sales EMEA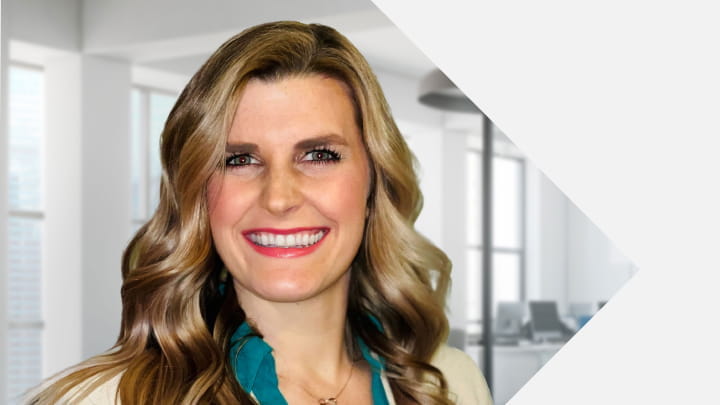 "I joined Trelleborg Wheel Systems just under 2 years ago and it was a tremendous decision mainly because of the company culture. This is a company that truly puts their Employees first and practices ethical behaviors daily. The TWS culture wants you to succeed in your career and they provide you with many tools for you to be successful. The Company continues to invest in my growth and learning as a professional as I was grateful to be a part of their Graduate Program. During the year-long Graduate Program, I was able to travel to plants all around the world, network with people in different countries, departments, and divisions, and work closely with a Mentor, while developing my teamwork and leadership skills. TWS is a company where I feel valued, my voice is heard and I know I'm constantly growing in my career and development."
Allison Tyree, Sales Manager, OEM – Material Handling North America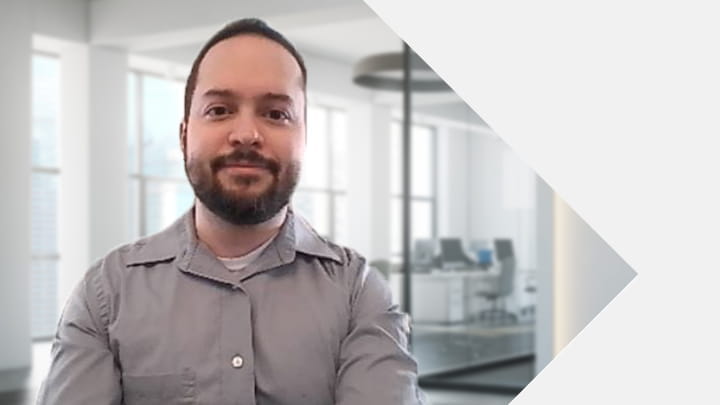 "Here at TWS, I have been able to make significant advancements in my skill set and work with a wide variety of amazing business partners. I'm constantly learning and being presented with opportunities to think critically, and problem solve across a wide variety of exciting projects. My role has challenged me to learn more about automation, VBA coding and database management. I've been encouraged to learn and I'm always being offered the tools and resources to build my knowledge set accordingly. Furthermore, I really enjoy the culture here. Sustainability efforts have offered employees the opportunity to make new connections while also giving back to the community. For me, this creates a family-like atmosphere where everyone works together to reach a common goal which I love!"

David Darakjian, Marketing Advisor – North America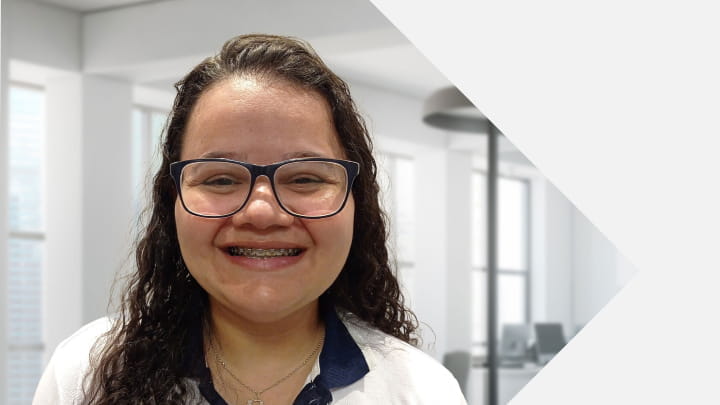 "It is a pleasure to work at TWS. It made me grow as a person and professional. Every day I improve skills that I didn't know I had before. I feel that we have a welcoming and helpful work environment, and that respect and support extends to my family and the society around us. I like how we connect with colleagues around the world and share experiences and learnings. As all the products produced at Trelleborg are of high quality, technology, and responsibility, this facilitates negotiation and sales in every market. I am proud to belong to, and contribute to TWS with my work."
Michele Delfino, Customer Service Specialist - Sales & Marketing,
South America, Brazil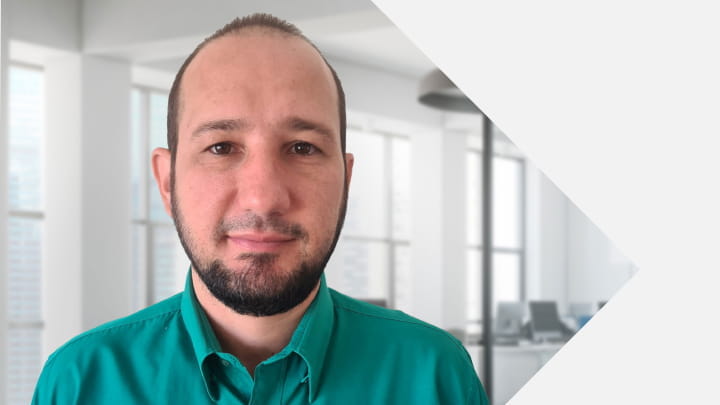 "It is a great pleasure to join the TWS family – and that is how I have felt since the first day I arrived. When I was selected, I was sure I was making the best choice for my career. TWS is a global leader in tires for off-road vehicles and special applications, where we value our people, and where our greatest asset which is our customers - delivering more with less in a sustainable way. Thank you, TWS - I will always be willing to deliver my best."
Thiago Jannini Leonelli, Customer Service Advisor - Sales & Marketing,
South America, Brazil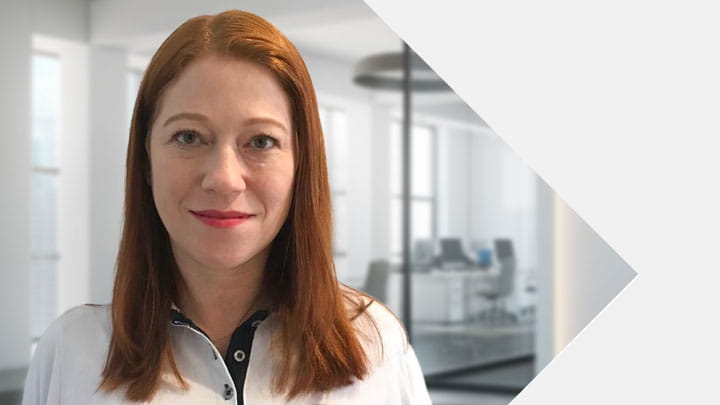 "I have been working at TWS for the past 20 years and it gives me immense pride to be a part of such a dynamic, collaborative and welcoming environment. Thanks to such a culture, we are able to face challenges with motivation, courage and mutual team support as we know that at TWS, our work makes a difference in delivering results.
I work in the sales area and we believe that the customer is the soul of our company. This motivates us to be creative and dedicated in delivering the best added value to them. Our company is committed to the quality of life of its employees and excellence in customer service."
Evelin Quelho, Sales Manager – Sales & Marketing,
South America, Brazil