Mitas is Expanding its SPORT FORCE+ RS Tire Range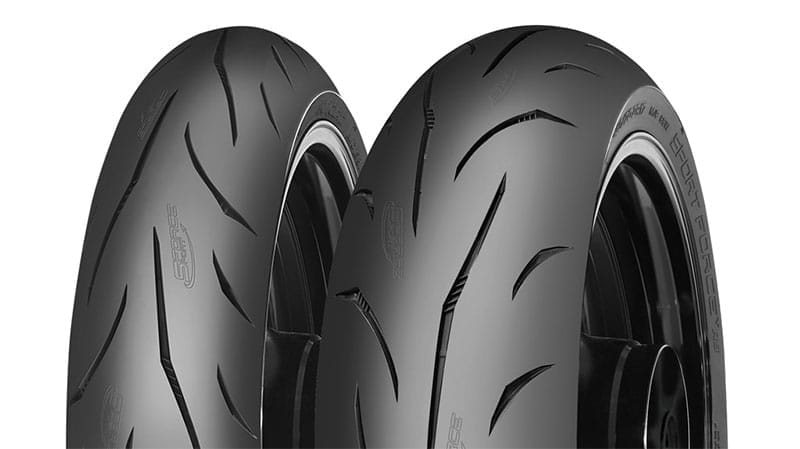 Mitas is expanding its SPORT FORCE+ RS tire range with larger sizes. Expected to hit the market in April 2023, the additional sizes, 120/70ZR17, 180/55ZR17 & 190/55ZR17, expand the range to a total of six sizes.
"Following the successful launch of the Mitas SPORT FORCE+ RS in 2021, the new sizes will cover a wider range of sports bikes. The introduction of new tire sizes in the sport range is an important addition for Mitas. Our Technology & Innovation team have been working hard to develop larger sizes to allow more riders to hit their favorite racetrack with Mitas SPORT FORCE+ RS," says Gustavo Pinto Teixeira, Vice President of Two Wheels and Specialty Tires at Trelleborg Wheel Systems.

The Mitas SPORT FORCE+ RS is designed for the racetrack but can also be used on public roads. It features a specially developed Racing Soft (RS) compound for exceptional grip at extreme lean angles and superb straight-line stability at high speeds. The special construction ensures total control over the motorcycle with amazing feedback and feel.

Tested with the support of Randy Krummenacher, Swiss motorcycle rider and 2019 Supersport World Championship Winner, the SPORT FORCE+ RS delivers lap times comparable to the best-in-class competitors.
For further information on the Mitas SPORT FORCE+ RS tire, go to
www.mitas-moto.com/en/products/motorcycle-on-road-tires/motorcycle-sport-tires/sport-force-plus-rs